Event planning and Decoration ideas
1.
Congratulations, You're Engaged!: Here's Your First Wedding List To-Do
Enjoy, your engagement! This time on average is anywhere from a six months to a few years. Many people will begin asking you, "what's your Wedding Date?" however, this will be difficult to answer until a venue is booked. I recommend wedding couples first determine a range of dates that best fit their schedules. Since popular venues book quickly, call around to check on availability. You can plan your wedding around a season, a location, or a special date. Selecting a wedding venue is one of the first decisions you'll make as an engaged couple!
Decorating Small Spaces
I recommend using smaller scale tables and centerpieces. Show your individual style and design by incorporating your color scheme and theme onto your menus, table settings and glassware. Using low centerpieces in a variety of similar designs within the same color scheme arranged throughout your tables. Placing mirrors under the centerpieces along with a light dusting of a coordinating confetti or glitter will add light and sparkle to your table scape. Lastly, to add an intimate touch place small frames on each table with photos of the happy couple. You can make a small space warm and inviting by adding the right lighting, textures and room design.
3.
Fundraising Event Ideas: It's an art of giving
When Fundraising usually the more fun your event is, the bigger the attraction! Some popular fundraising methods are Fun Runs, Pub Crawls, Auctions, or Food Truck Invasions. Proper publicity efforts is key to target participants, utilizing both traditional media and social media resources to spread the word.
Event Colors: How to Choose Suitable Color Scheme for Your Events
Let yourself be creative, colors play an important role in identifying the expression you wish to make. Researching what the colors represent is always a good practice. Some of the colors that can be considered are the primary colors of red, blue, green, yellow, purple and off course black and white. There are many colors that can be used in your event, so think about the mood that you would like to create for your overall theme.
Wedding Sparkler Send-off Tips
July 5, 2017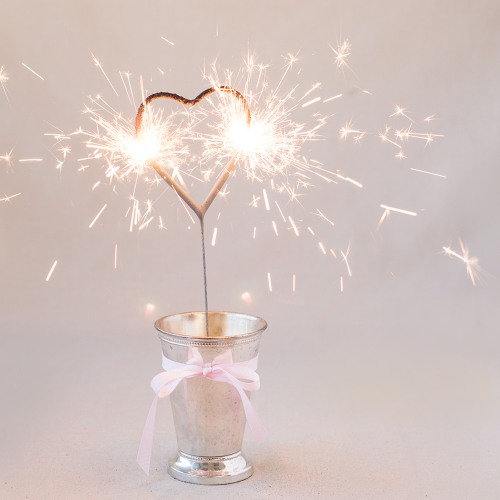 How to pull-off a Sparkler send-off!
To create those Pinterest worthy pictures you will need the right kind of sparklers. Here's a quick budget alert before you start stocking up on day after 4th of July sparklers although they are great, keep in mind they are short and burn out quickly!
It is very important to invest in quality sparklers to create your desired effect. The length and quality of the sparklers will determine the length of time you will have to capture that perfect moment. The typical 4th of July sparklers will not allow ample timing to get all guest lit and send the couple down the aisle before sparklers begin to burn out.
To ensure that this is a shining moment it's best to use 20 to 36 inch sparklers this allows for all guests a chance to light up and start sparkling before the happy couple makes their way through the tunnel. I highly recommend the 36 inch sparklers this allows for both extra safety and time. The 36 inch sparklers provide you with 4-minutes of burn time allowing for a successful sparkler send-off for the shinning newlyweds!
Spread the Love
Light the way with making sure that you have enough lighters to help speed the process of guest lighting the sparklers quickly. One lighter won't get the job done in time, purchase a package of lighters to start multiple sparklers then have each person share their flame with their neighbors.
Making the Moment
It's your moment to shine, take your time walking through the tunnel. Feel free to stop in the middle and pose for the camera. This is great moment to give each other a big smooch! Plan ahead with your photographer so you know that within your 2 to 4 minutes of burn time you make the most out of this photo opportunity.
Lastly, be sure to have a metal bucket or trash can for guests to dispose of their sparklers properly after they have burned down.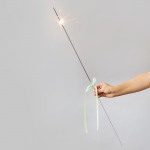 Wedding Sparklers - $72.00Dazzle your wedding guests with these wedding sparklers. Whether you are throwing a summer wedding or planning a winter wedding, these wedding sparklers are sure to bring the right amount of spark to your big day. These wedding sparklers come in 3 lengths: 10", 20" and 36".
Heart Shaped Wedding Sparklers - $49.80

The newlyweds step out into the crisp night...and are greeted with a rousing round of cheers and the bright, sparkling glow of heart shaped wedding sparklers!